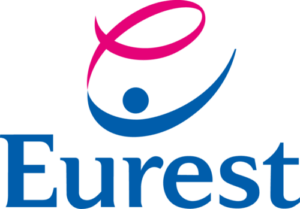 Eurest is a leading provider of catering in the business and industrial sector, whose main activity is the management of restaurants, canteens and vending machines in large companies and public organizations such as schools and hospitals. It is also part of the Compass Group which is the largest contract foodservice company in the world, with operations in 45 countries, employing more than 600.000 people worldwide and serves 5.5 billion meals per year.
Eurest had a few challenges:
High cost of the implemented solutions;
Archaic infrastructure that presented performance issues, where occasional failures occurred which were prejudicial to the business.
These issues represented a very low cost-efficiency approach and were considered unacceptable by Eurest.
After Magic Beans concluded the migration phase with Eurest, there was a necessity to take the workloads that were built and migrated to AWS, making sure they function just as well as when they were migrated. Eurest wanted Magic Beans to maintain their solution over time. This could include continuous compliance, security functionality and patching, monitoring the entirety of a Eurest's environment, and mitigating unhealthy issues in that environment.
In its Managed Services, Magic Beans provides access to a monitoring system, thus avoiding additional costs for customers in the acquisition and implementation of their own monitoring and reporting systems, it also guarantees 24x7x365 monitoring of resources, providing a single point of contact for all occurrences, with defined SLAs.
Eurest was pleased with the Managed Services value proposition and decided this was the correct approach to take.
To guarantee the maximum costs savings possible, we firstly installed our monitoring tool agents to obtain more metrics for the implemented infrastructure in AWS, secondly, we analyzed the data that we collected, over a 2 weeks' time span of deploying the agents. Additionally, through the monitoring system console, it is possible to create customized or predefined reports, which can be exported to a file in text format, spreadsheet and other more common formats. The data collected by the system can be kept for a period of time to be defined. The monitoring process is based on metrics and logs collected from the various services, which are collected from the native monitoring systems of each service, or through the installation of monitoring agents.
Afterwards, we elaborate a report which we call steering, where we review all the client's resources and what can be changed to improve their costs. This report is done on a monthly basis and is reviewed together with the client on a posterior meeting.
In Eurest's case, we specifically noticed that some of their EC2 Instances were not properly right sized which led us to reduce some of them while others were terminated. Eurest services were moved to other services as it didn't make sense to have an Instance with just a specific service if it could be moved. After having all instances with the correct right sizing and well-architected, we suggested Eurest to reserve instances for a 1 year or 3 years' time period, depending on their preference, as this approach could save a lot more in costs, which was adopted at a later time. Reserved Instances are available in 3 options: All up-front (AURI), partial up-front (PURI) or no- upfront payments (NURI). With this, clients can save up to 52% over equivalent on-demand capacity.
Another problem that Eurest was facing, was the cost of their backup solution, at the time they were using AWS Backup service with several different retention periods for each EC2 Instance. To improve the costs, we implemented a third-party solution (Veeam backup for AWS) to save the backups in Amazon Simple Storage Service (Amazon S3) as that was a cheaper storage solution. After 2 months of implementing this solution, we could already see the improvements in terms of its cost.
With the implementation of the MSP solution provided by Magic Beans, Eurest has seen their costs with their AWS Account reduce by about 38% in total which was a huge improvement regarding their previous situation. Eurest now has a better service and a more controlled approach to IT costs and needs, ensuring a better cost–efficiency approach.
To learn more about how AWS and Magic Beans can help your business, contact us at team@magicbeans.pt

© Copyright - | magic beans | All Rights Reserved | Powered by: valkirias